Hilary Hoynes and John King Join MDRC Board of Directors
MDRC is pleased to announce that Hilary Hoynes and John B. King, Jr., have joined its Board of Directors:
Hilary Hoynes is a Professor of Public Policy and Economics and holds the Haas Distinguished Chair in Economic Disparities at the University of California-Berkeley where she also co-directs the Berkeley Opportunity Lab. She is a member of the American Academy of Art and Sciences and the National Academy of Social Insurance and is a Fellow of the Society of Labor Economists. Her research focuses on poverty, inequality, food and nutrition programs, and the impacts of government tax-and-transfer programs on low-income families.
John B. King, Jr., is the President and

CEO

of The Education Trust, a national nonprofit organization that seeks to identify and close opportunity and achievement gaps, from preschool through college. King served in President Barack Obama's cabinet as the 10th

U.S.

Secretary of Education. Prior to joining the

U.S.

Department of Education, King was the first African American and Puerto Rican to serve as New York State Education Commissioner. He began his career in education as a high school social studies teacher in Puerto Rico and Boston and as a middle school principal.
"We are honored to have Hilary and John join us at this important time in MDRC's history," said Virginia Knox, MDRC President. "Both are real leaders in bringing the lessons of research and experience to developing better policies and programs to improve the lives of people living in poverty — and to reduce inequity and inequality in our society. Their perspectives will be welcome additions to the MDRC Board."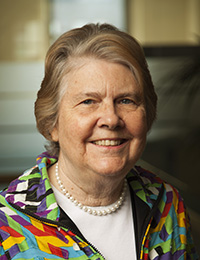 MDRC is also saying goodbye to one of its longest-serving Board members, Isabel Sawhill, Senior Fellow in Economic Studies at the Brookings Institution, who stepped down in December.
"We thank Belle Sawhill for her many years of service to MDRC, for her thoughtful and perceptive counsel, and particularly for challenging us always to make MDRC's work as meaningful and useful for policymaking and practitioner communities as possible," said Mary Jo Bane, Chair of the MDRC Board of Directors.