September 30: A Virtual Discussion on the Role of Microfinance in Fighting Poverty
New Results from MDRC's Evaluation of the Grameen America Microfinance Program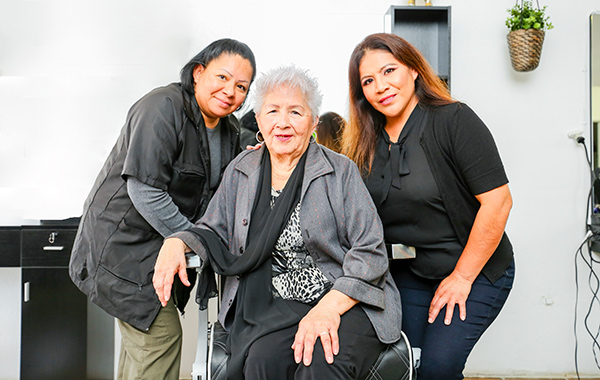 Photo courtesy of Grameen America
Join us for an in-depth analysis and conversation around the impacts of microfinance in fighting poverty.
September 30, 2020
11 am-12 noon (ET)
In partnership with Grameen America and with support from Robin Hood, MDRC and a group of experts discuss the new results of a random assignment evaluation of Grameen America's microfinance program. In the Union City, NJ, site in MDRC's study, Grameen America supports predominantly Latina entrepreneurs seeking to launch or expand small businesses — a community disproportionately affected by the COVID-19 pandemic.
Earlier findings showed that through six months of follow-up, Grameen America participants were more likely to operate their own businesses and establish credit scores and were less likely to experience material hardship than women in a control group. Panelists will explore what MDRC has learned after 18 months of follow-up to better understand the role microfinance can play in reducing poverty and increasing economic opportunity.
Featuring:
Made possible with support from Robin Hood.