The GSP Operations Internship is open to master's degree candidates who have work experience in a non-research field and who would like to be exposed to working in a research setting.
Placement will be in our NYC office. Interns work closely with senior-level staff with expertise in program design, program assessment, evaluation start-up, and technical assistance on program implementation. At MDRC, this important function is referred to as "operations" work; operations staff work closely with program sites and MDRC researchers to ensure the organizations participating in our evaluations have strong programs.
Applications for the summer 2023 operations internship are now closed.
What It's Like to Intern at MDRC
2023 Operations Interns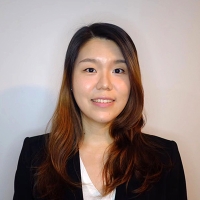 Jackie Xu is enrolled at Columbia University, pursuing a master of social work degree. With a deep passion for promoting equitable access to affordable education and mental health services, Jackie has dedicated herself to making a positive impact in these areas. In her work as a case manager within a mental health setting, Jackie gained experience assessing client needs, communicating those needs to a clinical team, and engaging in outreach to support clients' housing, access to food, and behavioral health needs. Jackie will be working on projects in the K-12 Education and Economic Mobility, Housing, and Communities policy areas.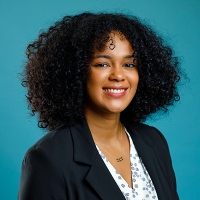 Selena McLurkin is pursuing a master's in public policy at the Luskin School of Public Affairs at the University of California, Los Angeles. She has a strong passion for finding ways to achieve racial, social, and economic equity. She has experience with community organizing with Community Coalition, conducting research at the Psychology Applied Research Center at her alma mater, Loyola Marymount University, and was most recently a teacher's assistant for a Black Labor Organizing Class. Selena will be working on projects in the Postsecondary Education and the Family Well-Being and Children's Development policy areas this summer. 
Previous Operations Interns
2019
Mohammed Alkurd
2018
Nelson Sierra-Sosa
2017
Lori-Ann Clementson
2015
Carola Zurob
2014
Danielle Cummings
2013
Yana Kusayeva
2011
Farhana Hossain