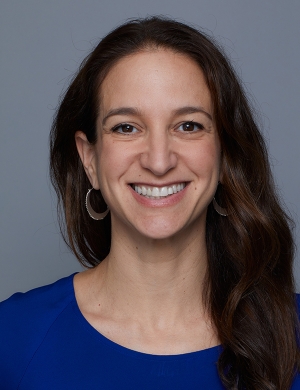 Senior Research Associate
Parise plays a lead role in MDRC's education-focused program-development efforts and conducts mixed-methods education research. Her program-development work focuses on incubating and launching new projects and draws on her expertise in and knowledge of education policy and the associated evidence base. She recently helped MDRC's postsecondary team launch the Scaling Up Community College Efforts for Student Success initiative, which seeks to improve graduation rates for traditionally underserved students at community colleges by helping states and institutions align their resources with evidence-based practices. Since joining MDRC in 2011, Parise has been a lead researcher on several MDRC research projects, including large-scale randomized controlled trials, quasi-experimental studies, and descriptive studies. Parise is currently leading the implementation research on MDRC's evaluation of the P-TECH 9-14 high school model, a career pathway model that begins in high schools and extends into postsecondary education and the workforce. She is also the deputy project director on a large-scale randomized controlled trial funded by the Institute of Education Sciences evaluating the impact of language interventions on upper elementary students' academic achievement. Before joining MDRC, Parise received her PhD in human development and social policy from Northwestern University and a master's in teaching from Pace University. Parise began her career as an elementary school teacher in Brooklyn and she is also the cofounder of Classroom Champions, a nonprofit organization that connects Olympic and Paralympic athlete mentors with students in underserved schools to foster students' social and emotional skill development.
Other Publications
Spillane, James. P., Leigh M. Parise, and Jennifer Z. Sherer. 2011. "Organizational Routines as Coupling Mechanisms: Policy, School Administration, and the Technical Core." American Educational Research Journal 48, 3: 586-619.
Parise, Leigh M., and James P. Spillane. 2010. "Teacher Learning and Instructional Change: How Formal and On-the-Job Learning Opportunities Predict Change in Elementary School Teachers' Practice." The Elementary School Journal 110, 3: 323-346.
Spillane, James P., Kaleen Healey, and Leigh M. Parise. 2009. "School Leaders' Formal and Informal Opportunities-to-Learn: A Descriptive Analysis." Educational Review 61, 4: 407-432.
Mesler, Leigh. 2009. "The Power of Peer Tutoring: Success for a Retained Student." Teachers College Record 111, 8: 1,894-1,915.
Spillane, James P., Louis Gomez, and Leigh Mesler. 2009. "Notes on Reframing the Role of Organizations in Policy Implementation: Resources for Practice, In Practice." In Gary Sykes, Barbara Schneider, and David N. Plank (eds.), Handbook of Education Policy. Mahwah, NJ: Lawrence Erlbaum.